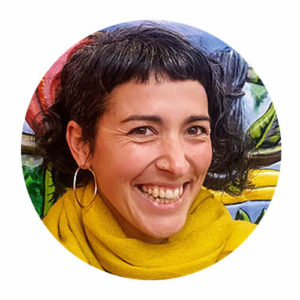 Co-owner of Loomio, a co-operative social enterprise building tools for collective decision-making.  Founder or the Newtown Tool Library. Her background is in community development through local action, permaculture, and creative activism.
She helps groups to cultivate collaborative culture through values-driven behaviours. Born in Argentina, living in New Zealand: she's a bilingual translator that loves to bridge cultures.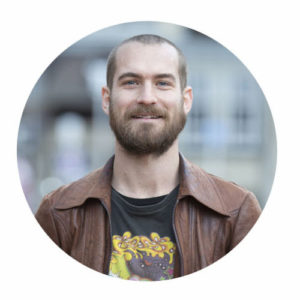 One of the cofounders of Loomio, an open source software tool for collective decision-making. He's also a Catalyst at Enspiral: a network of self-organising companies who have been working without bosses since 2010. He's passionate about co-ownership, self-management, collaborative governance, and other ways of sneaking anarchism into respectable places. He writes at medium.com/@richdecibels
Sven Latzel is an advanced practitioner of the Sociocracy 3.0 framework. He is facilitating transitions into new ways of working in different organizations. One of them is Sustainable Natives , a association of sustainability consultants, where he is part of the governance circle.
Beside that he is working together with other European facilitators in the newly founded network NXTSTG.ORG. Their mission is to host the evolution of organizations based on the principles and tools of frameworks like Sociocracy, Holacracy, Dragon Dreaming, the Art of Hosting and many more.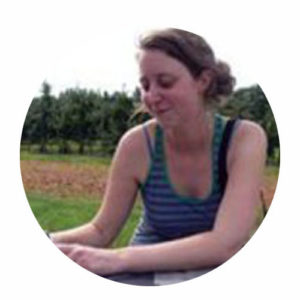 Sophie Hope works full-time at Birkbeck, University of London in the Film, Media and Cultural Studies Department on the MA in Arts Management. She likes to explore the multiple sites, methods and legitimacies of practice-based research. She produces works with pluralised perspectives using diverse methods such as performative interviews, audio installations, flow diagrams and communal dinners. Her work is often developed with others through the format of devised workshops exploring subjects such as art and politics. She also writes and facilitates workshops, dealing with issues of public art, the politics of socially engaged art and the ethics of work in the cultural and creative industries.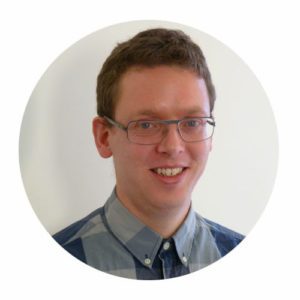 Nick Mahony is a researcher and project worker with a long-standing involvement in the politics of public engagement and participatory democracy. He is co-founder of the Movement for Cultural Democracy – a new movement that initially emerged from participatory sessions organised in September 2017 at The World Transformed festival. With the aim of helping to cultivate cultural democracy across contemporary contexts, this movement now continues to convene 'conversations', build alliances and collectively elaborate the new manifesto. Nick is also coordinator of the Raymond Williams Foundation, works on political development and outreach for the journal Soundings, is a local Momentum coordinator and is currently Vice Chair of his local constituency Labour Party in North London. Nick's commitment is to supporting the understanding and negotiation of the complex politics and possibilities of decentralised, public-centric and democratic forms of socio-cultural change today.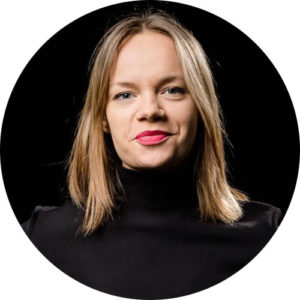 Maikki works at the Timeout dialogue project at Sitra. Timeout is a toolkit and method for initiating and running constructive dialogues in groups and organizations. Timeout seeks to initiate systemic change in Finland towards a more dialogical society through mentoring and training organizations from various fields. Maikki works currently as such a Timeout mentor is  actively developing the dialogue toolkit.
For the past 10 years Pedro has been researching and developing open-collaboration projects all around the world including self-managed spaces, learning communities, cooperative organizations and design projects. He co-creates Colab – a learning participatory approach to collaboration and Komuhn – a bossless team designing and building ideas towards impacting the world in a positive way. Part of this team founded the first self-managed third place in Portugal which became a case-study for many organizations interested in new ways of organizing and co-creating, and are now starting a new participatory design project in Peniche, Portugal – a small seaside community, exploring future-living with The Great Good Place.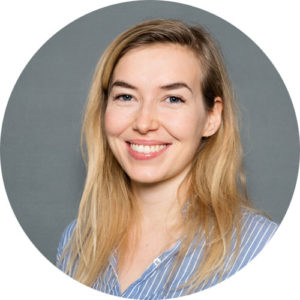 Oona works as a consultant at Demos Helsinki, a think tank and consultancy that aims to create systemic change towards a sustainable and democratic society. Transparency, non-hierarchical structure, self-organizing teams and shared agenda-setting are at the core of Demos' organization. Demos Helsinki works around themes such as the future of work and new ways of organizing with diverse partners, ranging from ministries and corporations to researchers and NGOs.
Karoliina Luoto is a lean agile consultant with a burning heart for better worklife and happier people amongst both customers and empolyees. She is also culture circle coordinator of Codento, a software and transformation company that has used Sociocracy 3.0 for shared decision making for 1,5 years. Codento has especially benefited for S3 usage in better distribution of influence, mutual care for developing the company and, as a side effect, easier recruiting and growth.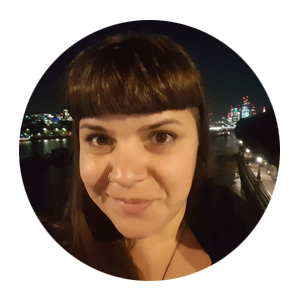 Bec works at Tactical Tech as a project coordinator in the Glass Room Experience project. Tactical Tech is a Berlin based non-profit organisation working at the intersection of technology, human rights and civil liberties. Before moving to Berlin, Bec worked in Melbourne, Australia assisting refugees, asylum seekers and immigration detainees.
The Glass Room Experience during Social Tools conference is supported by the Goethe-Institut Finnland.

Pixelache is the main organizer of the event. It is a transdisciplinary platform for emerging art, design, research and activism.
The organizing team are Pixelache members Aga, Ilpo, Oliver and Owen:
Agnieszka Pokrywka is working in the spirit of decentralization, collective participation, and fermentation. These themes emerge in her work as a cultural organiser, where she re-rethinks standardised structures of creative production. She also applies these interests in multimedia and non-linear documentary storytelling. Occasionally she might also appear as a graphic and motion graphic designer.
Ilpo Heikkinen is a multitool of cultural work. He works with performing arts, cultural activism, music and tech with ethos of commons, participation and open source. To put it broadly.
Oliver Kochta-Kalleinen is a visual artist based in Helsinki working with video and performance often using a participatory approach. He directed several movies from short-film to documentary. Oliver is the co- founder of complaintschoir.org, YKON and speechkaraoke.org. He gained experience in dynamic facilitation techniques in order to design and host workshops, un-conferences or group meetings. He is a supporter of the Open Knowledge movement.
Owen Kelly is a writer, lecturer and digital artist. He is the author of four books including Community, Art & the State and a former member of Negrava, a tape band who were big on American college radio for almost six weeks in the summer of 1987. He is a former board member of Pixelache and lectures in online media at Arcada, a university of applied science. You can find writing and photographs at owenkelly.net and digital versions of his published books at dibdibdob.com.